Second Thursday.
Month is November.
A New Podcast awaits you!


Episode Nine of the Chilldown Period is here folks, and more great music awaits your listening pleasure. We're staying mostly in the downtempo range with some midtempo insertions.

And, of course, it isn't a Chilldown Period without the great tune "Albania" by the Ambienteer. Follow him on twitter... don't argue, just DO IT!

The weather is turning cooler (today, the 12th here in my part of Idaho it snowed again - I don't always know why that makes me happy), keeping up with the chillness of the tunes.



Correction:

Liquid Stranger's album is actually called "
The Intergalactic Slapstick".

I don't have much more to add, but here's a listing of the music for this Episode:

Parachutes Fail - Slow Death of a Custodian - (demo)


Helios
"Cross the Ocean" (mp3)
from "Unleft"
(Circle Into Square Records)

Buy at
iTunes Music Store
More On This Album
Lusine
"Two Dots" (mp3)
from "A Certain Distance"
(Ghostly International)

Buy at
iTunes Music Store
More On This Album
Liquid Stranger
"Lotus" (mp3)
from "The Intergalactic Slapstick"
(Interchill Records)

Buy at
iTunes Music Store
More On This Album
Repeat Customer - Eastern Gate - Slackers Unite EP - CC





Emily in Love - Half a Chance - Let's Pretend We're In Love - CC




dustmotes - ferdowsi - Beats for the Subverted (Flac)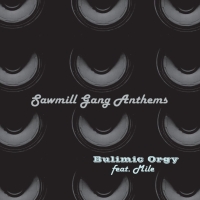 Bulimic Orgy - Sawmill Gang Anthems - Sawmill Gang Anthems EP - CC





Halou
"Honeythief" (mp3)
from "Wholeness & Separation"
(Vertebrae)

Buy at
iTunes Music Store
More On This Album

Halogen - Aperture Apparel - Baked