Gotta give shouts to Devin, Mega Tron, BEAZT, Doomtrooper, the Elk Beats Crew, Suspect Device, and everyone else who have helped make this episode of the Dubstep Directive what it is!
In the podcast I called Dubtronical Audio "Dubtronics Records." I apologize about that mess up.
Now, lets quit the talking and get to the tracklisting!
Monsters
Monsters/Darkness
BetaFarm Recordings
||
soundcloud
Shotem
Start Movin
' (Dubstep.NET Exclusive)
facebook
Dr. Cryptic
(
facebook
)
My Technique
My Technique
Chip Butty Records
Beatport
||
iTunes
Dr. Bloodnugget
(
facebook
)
Camouflage
Menace to Society EP
Illicit Trade
Beatport
||
iTunes
Digid
Dry Ice
facebook
TRUTH
ft. Yayne
Dangerous
facebook
CULPRATE
(
facebook
)
Bside
Curious George VIP
White Peach Records
Beatport
||
iTunes
||
Juno
Misk
Belted
Elk001
Elk Beats
(
facebook
||
soundcloud
)
Chupacabra
Unleash the Dogs
Illicit Trade
(
soundcloud
)
Beatport
||
iTunes
||
Juno
Boofy
Producers Block 6.4
facebook
Loww-Fi
||
facebook
Disco
Disco
Dirty Recordz
(
facebook
||
soundcloud
)
Beatport
||
Juno
||
iTunes
Knife
(
facebook
)
Dalek Attack
Boss
Dubtronical Audio
Beatport
||
iTunes
||
Juno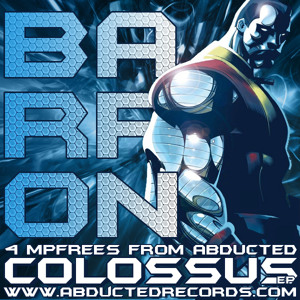 Barron
Defolation
Colossus EP
Abducted Records
(
facebook
||
website
)
Tetsuo
Spitfire
Leftovers EP
Abducted Records
(
facebook
||
website
)
STHS
Trance
Can't Resist the Trance
Suspect Device
(
facebook
||
soundcloud
)
Beatport
||
iTunes
Unicron
(
facebook
)
System Failure
Initiate
Shogun Recordings
iTunes
Depone
(
soundcloud
||
facebook
)
Sensi Riddim
Test Me
Z Audio
iTunes
||
Chemical Records
||
Juno
Room 101
Room 101 EP
Demon Dubs
iTunes
||
Beatport
||
Juno
Gorging Bastard
(
facebook
)
Chainsaw to the Neck
Eleventh Sun
(
soundcloud
||
facebook
)
Solitude
Solitude EP
AltoSync
iTunes
||
Beatport