The hyperactive one is back!
You know what, it's time for me to put my blog where my mouth is! If I like these artists so much, then I should write a post and share with all of you their sound and their style. One thing they all share in common: they're Creative Commons Artists.
I'll also give a shout out to their labels while in the process!
I'm starting off with an artist I featured on Episode Nine of the Chilldown Period. She's one half of the electropop duo
Bisexual Cyborg.
Emily in Love brings to us wonderful folktronica with an indie pop twist, and she's also a connoisseur of Dr. Pepper (those two have got to be connected somehow!). Her album,
"Let's Pretend We're in Love"
, is full of fulfilling lyrics and tender beats. My favorite track from the album is
"Half a Chance"
*
with its catchy guitar sample and Emily's distinct vocals hooking you into her style. (
Corpid Netlabel
)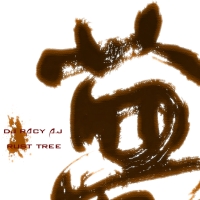 My next pick has got to be DJ Racy AJ's "
Rust Tree LP
". Cinematic angst (as IndieFeed would say) mixed with happening hooks and determined melodies. This album is a HEAD NODDER from the "Priming" all the way to "No Where." DJ Racy AJ comes to you on the
Dusted Wax Kingdom
netlabel. This is one of the albums which helps me get through my day cleaning buildings. The review from the Dusted Wax website says:
Right from the forgotten underground outskirts of Kiev comes the debut album from Dj Racy A.J. Trippy-phat big beats run like dark shadows across dusty walls of melancholic ambient sounds, to create another original soundtrack for the real hard life. If you love Cujo's "Adventures In Foam" you'll definitely dig this album as the sun, the moon and the stars!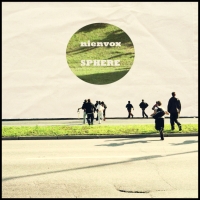 Sticking with the Dusted Wax Kingdom label, we'll pay a visit to Nienvox and the release "
Sphere [EP]
". This is a tender (not the best word to use, but the only one which comes to mind) mix of mellow beats and pristine oscillations going from jazz to orchestrations to eastern melodies. If you play your cards right you'll get to hear one of Nienvox's songs on my next podcast... but you have to be good, okay? If you want to have a special evening with a certain someone; pull this gem up in your iTunes library and let the night unfold.
Finally, I'm going to take you back to the
Just Plain Sounds label
and to one of my favorite twitterers I follow (yes, there are a few, but this one has some great 140s). Sleaze's
blog
you'll find linked on my side bar, and you'll find yourself hooked to both his lyrics and his beats. Straightforward and passionate, Sleaze draws you in and plays to the artistic and logical parts of your brain! Here we'll pay more attention to his beat tape "
A Rose, By Another Name
." As I said before about DJ Racy AJ, I'll say about Sleaze's release - it's a pure HEAD NODDER! Sleaze says about this album:
This beat tape was a mental process I had with myself. It is a project of growth, determination and renewed spirits. A rose is formed, it grows, bears seeds, and dies, only to be reborn to repeat the cycle. But in this "death", it is multiplied many times over. It becomes a bush, full of life and luster. So my musical "death" and "rebirth" is captured in this project.
I hope you enjoy these picks! If you have anymore which you think I should include for a future posting, hit me up at ublfsounds@gmail.com.
*Update/Correction 6 December 2009:
Emily let me know that the vocalist on '
"Half a Chance" is Pia, one of a couple singers I've worked with on the project.' (from her post in the comments section)