Well, that's what I'm doing here with the Dubstep Directive! I guess I have to confess... quite a few of my shows aren't pure dubstep shows -
Yet, I can do this because it's MY PODCAST!
(*Takes meds* things are cool, man. things are cool)
Gotta give shouts out to
Get Some UK
, to Darkside and
GetDarker
, Wil and the
FKOF crew
,
Hyperblazing
(£10 Bag) , Konsida (
Iron Shirt
), Mortal Grey (
PhantomHertz
),
The Hooderz
,
Dubtribu Records
, and the DON herself -
Kurr Ya Hurrd
Also!!! Remixers check out
Lynchy Dada
and get in contact with them and see what you can do with their sounds!
Now - ON TO THE TRACKLISTING!
Single Point Edge
Aporia
Rwina 004
Rwina Records
XLR8R Exclusive
Facebook
Vortek
Eternal
Facebook
Matta
R.E.P
Blueprint EP
Facebook
HØRRA
Masquerades
Masquerades EP
GET SOME UK
Bandcamp
Get Some
Facebook
|| HØRRA
Facebook
|| Get Some UK
Soundcloud
Doctor P
Shishkabob
Mixmag Exclusive
Circus Records
Doctor P ||
Facebook
|| Circus
Website
||
Facebook
||
Black Lion Bass
Let's Go
Dark Elixir
Exposed
Fat Kid on Fire Exclusive
FKOF
Website
Dark Elixir
Facebook
Zoe (DUB)
The Hooderz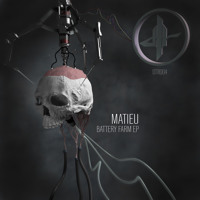 Matieu
Battery Farm
Battery Farm EP
Dubtribu Records
Juno
Matieu
Facebook
|| Dubtribu
Facebook
TZR
and
Kial
Tears of Lithium
FKOF Exclusive
Fat Kid on Fire
TZR
Facebook
|| Kial
Facebook
Knowmad
Lacerate
OneFortyDeep
Facebook
Kong
Human Brain
DeepDarkDungeonDubstep
Exclusive
Facebook
Shu
and
Ziplokk
Dub Ting
FKOF Exclusive
Fat Kid on Fire
Shu
Facebook
DTR
Youthdem (DUB)
Facebook
TOSTI
Steam (DUB)
Facebook
Ayahuasca At Night
DIEHIGH Records
Exclusive
Big Wild Facebook
Black Mamba (DUB)
The Hooderz
Krease
Are You Watching
Dubtribu Records
Krease
Facebook
|| Dubtribu
Facebook
Overlanda
Second Coming
(DUB)
Wordpress
Deemsta
Trauma VIP
Facebook
Quaro
Black Radiations
FJH
City of the Deaded
Facebook
Knowmad
Padlock
OneFortyDeep
Facebook
Quaro
Sacrifice to the Void
Kosmonot
Alone
Facebook
SoveX
Forgotten
Abyssal Audio Freebie
Facebook
Deemsta
Clockwork
Facebook
Kawook
Darker Dream
Lamont
Signal
FKOF Exclusive
Fat Kid on Fire
Lamont
Facebook
|| FKOF
Facebook